Cultivating Your Own Voice
A Workshop for Yoga Teachers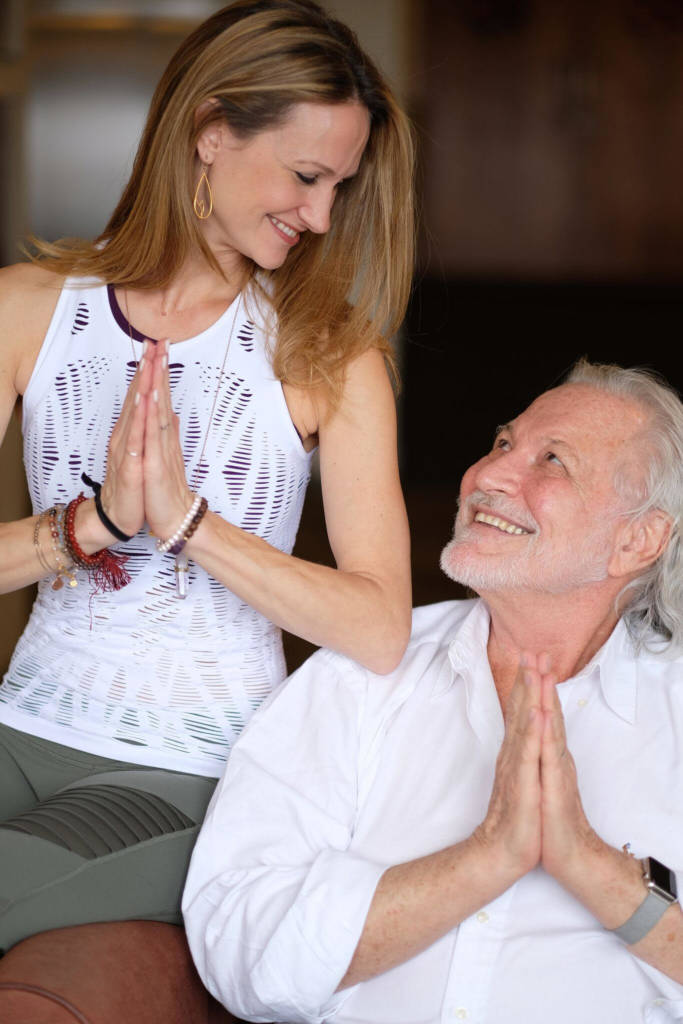 As yoga teachers, our voice is one of the most important instruments we have. It is the tone that we set for the class, and it is also the vibration that we are creating in the space. However, cultivating our own true voice can be challenging. In this workshop, Yogirajas Alan Finger and Sarah Platt-Finger will share tools, techniques, and practices to help liberate your own authentic voice. Come prepared to practice, to share, to meditate, and to chant.
Yogiraj Alan Finger
South African Tantric and Kriya Yoga Master Alan Finger was recognized as one of the top 100 influential yoga teachers by Sonima in 2016.  He began studying yoga at the age of 16 with his father Mani Finger and renowned swamis of the past century. Alan and Mani created ISHTA Yoga. ISHTA is an acronym for The Integrated Science of Hatha, Tantra, and Ayurveda, and also translates to "That which resonates with the individual spirit" in Sanskrit. The ISHTA style integrates breath-based flow yoga with alignment, meditation and healing bodywork. Before creating a home for ISHTA, Alan co-founded Yoga Zone, Be Yoga and Yoga Works. Alan has co-authored several books including Introduction to Yoga with Al Bingham and Chakra Yoga and Breathing Space with Katrina Repka. He is currently working on a new book Tantric View of the Sutras due out in 2018 with Shambhala publications. Alan travels the world to share his teachings.  He currently lives and teaches in New York City where he co-owns ISHTA Yoga with his wife, Sarah Finger.
Sarah Finger
Sarah Finger is the co-founder of ISHTA Yoga, LLC and the private yoga teacher of Dr. Deepak Chopra.  She has shared the elevating tools of ISHTA to the yoga community worldwide through trainings, workshops, and retreats which she co-teaches with her husband, Yoga Master Alan Finger.  Sarah believes that the practice of yoga can be used as a microcosm of the reality we create for ourselves off the mat, and that a deeper awareness of our physical, mental, and emotional habits can both transform and empower us to connect to our most authentic self.  Sarah's passion for service and self-empowerment led her to join the Board of Directors for Exhale to Inhale, a non-profit organization that teaches yoga to survivors of domestic violence. Always a seeker, Sarah considers motherhood to be her greatest spiritual practice. Her daughter, Satya, inspires her to live a life based on love and unbound potential.
Känn dig varmt välkommen
Datum och tid:  2 maj kl 16.00 – 18.30
Pris: 495 kr
Boka här